Pokemon Red and Blue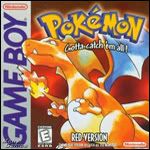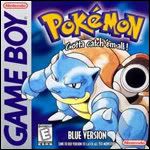 Release Dates
JP: February 27th, 1996
US: September 1st, 1998
AUS: November 1st, 1998
EU: October 1st, 1999

Basic Information
The games that started it all. Pokemon Red and Blue invited the player to journey across Kanto as a novice trainer. By catching and training Pokemon, learning to use items and battling gyms the trainer would soon reach their goal of beating the Elite Four at the Pokemon League. With 151 different Pokemon to find and a compelling storyline, these games set a new benchmark for video games around the world.

Pokemon Yellow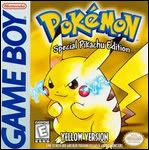 Release Dates
JP: September 12th, 1998
US: October 19th, 1999
AUS: August, 1999
EU: July 7th, 2000

Basic Information
The third instalment of the original Kanto journey, Pokemon Yellow is based primarily around Pikachu. Becuase of the success of the Pokemon anime, the game was made to be based around Ash, with the main character starting with Pikachu and able to obtain all three Kanto starters during their journey.

The Pikachu that is received at the start of the game is special as it stays outside of its Pokeball and follows the main character around. It is also the only Pikachu available in the game, and no other trainers in the game have one. Pikachu cannot be evolved in Yellow, it will refuse a Thunderstone, and must be traded to another game and then evolved there. If it evolves into Raichu, however, it will not follow the player around when it is traded back. Another special thing about Pikachu is that it shows emotion throughout the game, which was the beginning of the Happiness system that was used in future titles.

Also, instead of the usual Team Rocket grunts, the player is constantly attacked by Team Rocket's Jessie, James and Meowth from the anime.

Yellow Version sold 600,000 copies in its first week to become the fastest selling videogame ever at the time of its release.